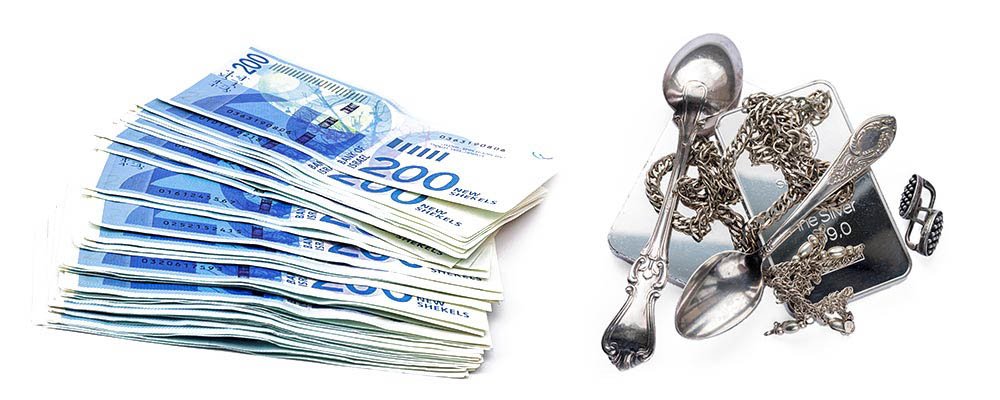 Contact us and set a meeting in our secure office at the diamond exchange market in Ramat Gan.
Evaluating your items by checking their silver purity and sorting into different types of silver before weighing them.
Checking the global silver price online and calculating your silver full value.
Providing an immediate loan in cash money and receiving an official document with detailing of the transaction with our company.